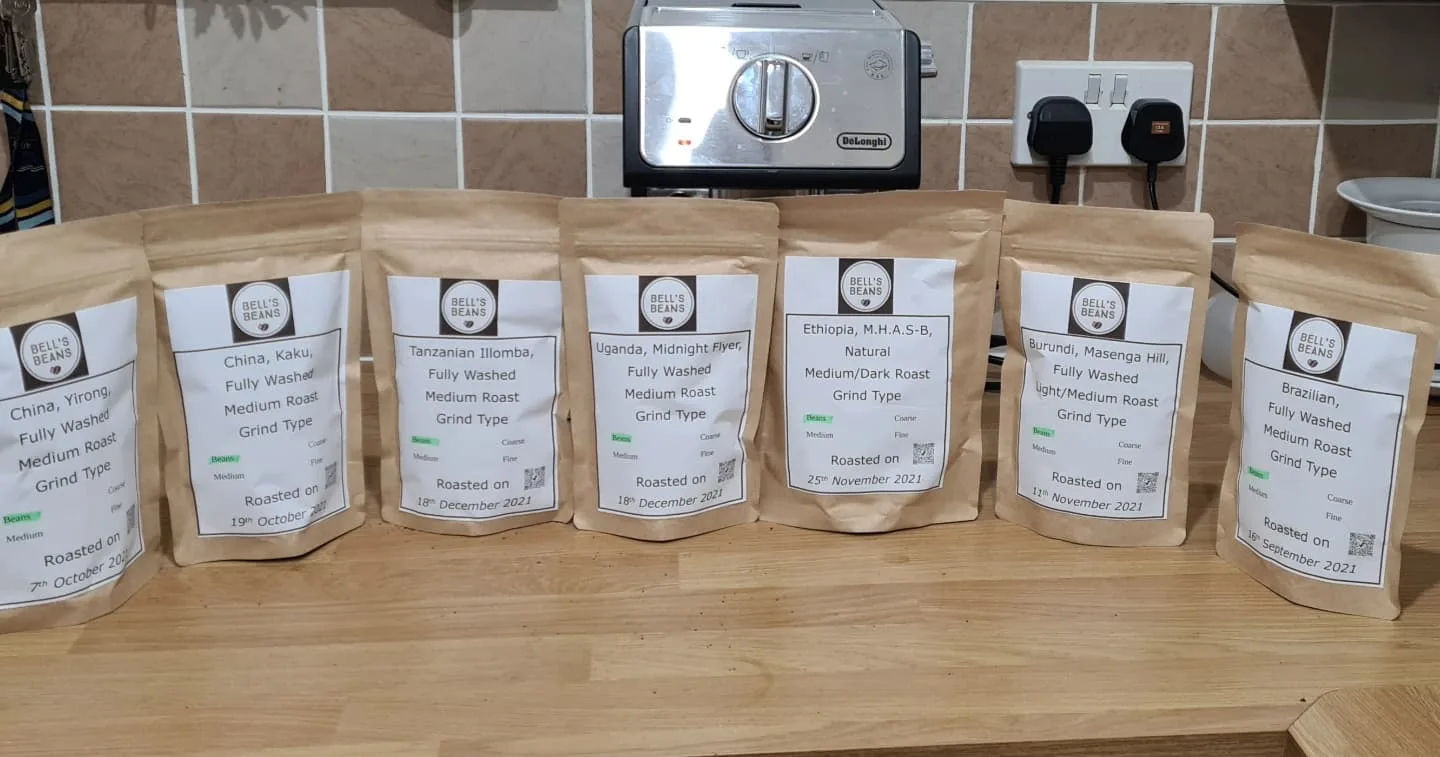 To think I only ever used to drink tea. Bought this lovely selection of beans from @bells_beans
Chris I have to say the coffee is amazing @bells_beans , I'm not much of a coffee drinker but this has changed my mind lots.
I'm still learning to make coffee but the beans really help as they are super tasty and the smell is crazy. If you haven't tried them yet go get some. Lots of different samples to try. I must say very impressive set up.
If you like coffee please try these, Support a friend of mine and support a local business. You'll not be sorry.