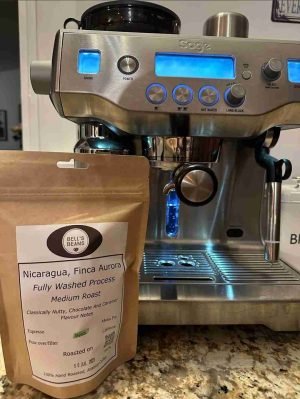 Chris is a local independent coffee producer who I discovered when I first bought my Sage coffee machine a few months ago.
I don't go anywhere else. His coffee is delicious and making a cup is the highlight of my day!
Family and friends have said the coffee is better than anything they can buy in the high street and it's all down to the quality freshly roasted beans I buy from Chris. Always great service with same day delivery in the Woking area and excellent value.
Highly recommend.